Your business premises are an integral element of your brand, which is why it's important to keep them well-maintained. By using your surroundings to reinforce your brand identity, you can successfully increase footfall and boost engagement. If you want to maximize customer acquisitions and conversions, take a look at these three ways to transform your business premises now: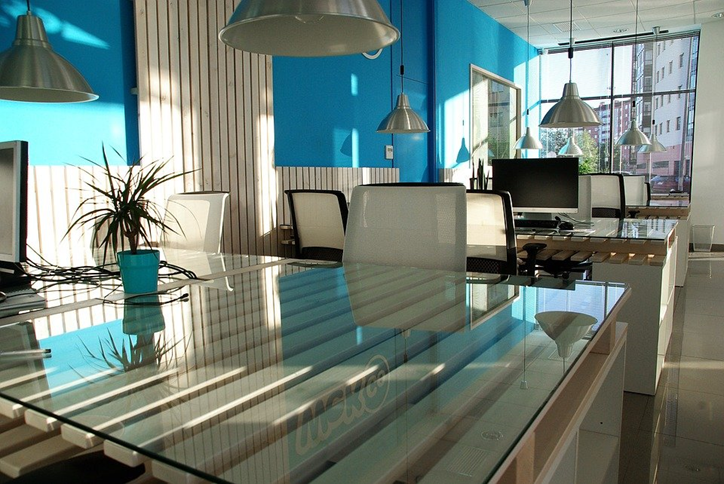 1. Hard and Soft Landscaping
Landscaping is an excellent way to maintain the land surrounding your business premises. Hard landscaping, such as walls, seating and paved areas, can be used to encourage customers to visit your premises and increase the number of people who enter your store, unit, restaurant or office. Additionally, hard landscaping can play a role in securing your business and typically requires minimal maintenance.
In contrast, soft landscaping refers to the living elements of your surroundings, such as trees, grass, shrubs and flowers. 'Softscaping' enhances your environments and creates an attractive exterior, which helps to enhance your premises. By softening the appearance of your premises, soft landscaping is an effective way to reflect your brand and the style of your company.
However, it's important to remember that soft landscaping will require regular maintenance. Shrubs or trees that are allowed to grow without restrictions can increase the risk of accidents or even fires. By planning your exterior maintenance in advance, you can ensure you have an effective commercial fire prevention and safety strategy in place.
2. Exterior Lighting
Keeping your premises well-lit seems like common sense but, in fact, there are numerous advantages to having effective exterior lighting in place. Firstly, it makes your unit easy to identify. If potential customers struggle to find your premises, you could be losing a considerable amount of custom. With illuminated signage, however, you can ensure that every prospective client or customer finds their way to your building.
Additionally, exterior lighting can increase the safety of your premises and reduce the risk of slips, trips and falls. What's more – the style of lighting you choose can be used to highlight your brand identity and reinforce your brand message.
3. Painting and Cladding
If your building looks rundown or neglected, it won't create a great impression. A lick of paint can have a big impact on how your premises looks and it's an easy way of keeping your building well-maintained.
Alternatively, exterior cladding can be used to change the way you premises looks and to minimize the amount of on-going maintenance that's required. Brick, wood or metal cladding are all effective ways to enhance a commercial building, while reflecting your style and corporate personality. Similarly, rending can be a great way to update and improve the exterior of your workplace.
Redesigning Your Commercial Building
Business owners typically spend a lot of time planning the interior of their premises but often overlook the importance of the exterior. By taking a strategic approach to the exterior of your business premises, you can ensure that your building and surroundings contribute to your company's success.