Closets are important for storing accessories and clothing. Custom designed closets are popular as they can cater to individual needs. Few benefits of custom closets include:
Custom closets ensure maximum utilization of the available space by installation of shelves, drawers, bins, racks, hanging rods and several other arrangements.
Custom closets designed by professionals tend to be creative and at the same time practical.
Professionally designed custom closets generally prove to be durable and strong.
Professionally designed closets can increase the value of the house and are hence considered a good investment.
Designing custom closets
Custom closets can prove to be extremely useful. Their utility can be enhanced by implementing the following innovative ideas while designing them: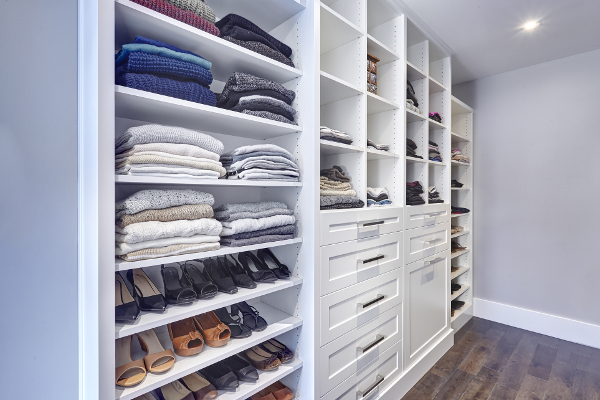 Double-hanging Rods
Most closets have single rods which are usually used for hanging full length garments. Single rods hence result in wastage of space. In order to ensure better utilization of space, it is advisable to install double rods. These rods may effectively be used to hang shorter garments like pants and shirts.
Installing lights
Fluorescent or LED lights may be installed in the ceiling of the closet for illuminating the space. The lighting makes it easier to find things in the closet. Alternatively, bright, white colored lights or recessed lighting may also be used.
Storage of accessories
Storing various types of accessories may often prove to be a complicated task. A good way to store accessories is by making use of drawers, hooks and shelves. Special tie dividers may be used for hanging ties. Belts may be stored in belt racks and wall mounted hooks may be used for hanging purses. Jewelry can effectively be stored in drawers, see-through boxes and trays. For storing hats and scarves, shelves and wire baskets prove to be quite useful.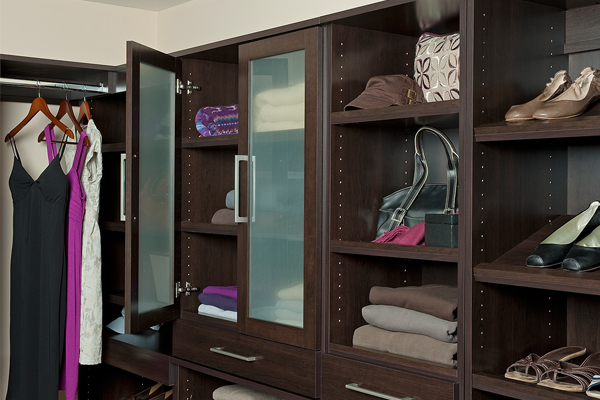 Closet remodeling is incomplete without taking into consideration footwear storage. Shelves with rails and mounted at angles may be used to store footwear and ensure their visibility. For storing boots, hanging boot keepers may be used to maintain them in good condition.
Creatively using the door area
There are numerous ways in which the door area may be used effectively. Rods may be used on doors for hanging garments accessories. Over the door hampers may also be used for storing dirty clothes.
Labeling
While using baskets and bins for storing clothes and accessories, it is advisable to label them. This can save a considerable amount of time while searching for specific items.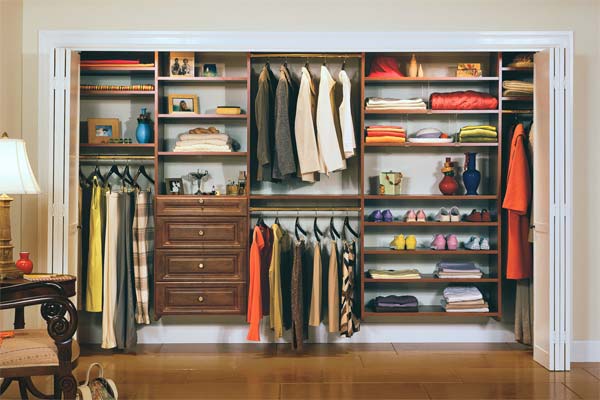 Mirror
A mirror may be installed vertically on the interior or exterior of the closet. This can serve as a dressing table.
Custom design closets help in arranging things systematically and also save a good amount of space. Creative ideas may be used for making them more useful.