The surface market never ceases to amaze consumers. Immense possibilities can take place with (quartz) Silestone worktops that look absolutely fabulous with the new Integrity Top matching sinks.
What is Silestone- A brief
Silestone hails from Spain that is primarily a family-owned business that gave rise to the Cosentino Group. It is a multinational corporation with over 25 years of experience within the natural and engineered stone sector, supplying surfaces in over 80 countries to the most prestigious buildings, establishments as well as to residential premises.
Made from a mixture of pure quartz crystals and refined minerals and other raw materials, this man-made marvel results in a natural product with superior characteristics such as:
High performance with a potent bacterial protection
It is non-porous: It does never require sealing
Huge range of colours, thicknesses and different finishes
Exceptional textures that are unique to Silestone quartz surfaces
Modern and traditional looks
Flexible to match with all design and architectural styles
Hygienic surfaces that are suitable for both food preparation areas and healthcare facilities
Integrity Sink and Top design
An Integrity Sink and worktop is designed from a single piece of the stone that offers eternal excellent performance with its hardness that resists scratches, stain, impact, heat, stains and superior defence to UV rays. Integrity gave origins to one of the most elegant tops, which is integrated into the Integrity Sink collection by Cosentino. It enables the user to have sink and worktops as a single piece in matching material which looks incredible.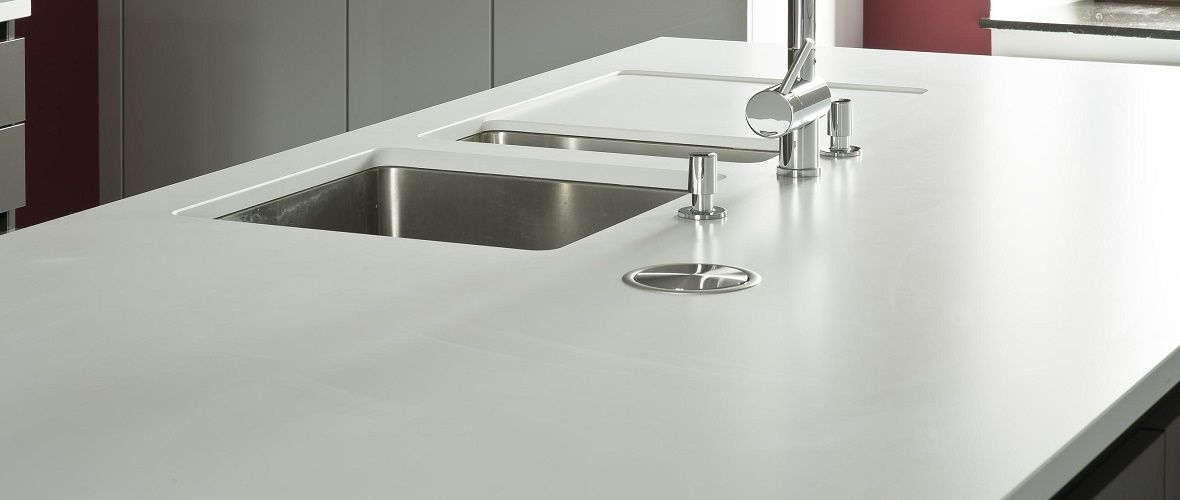 Cosentino also produces Prexury, a collection semi-precious stones that are carefully finished and selected, to create the most amazing designs in stones such as Pure White quartz, Jasper, Agate, Onyx and other Gemstones.
Going back to Silestone Surfaces which are the most popular worldwide, all of its praiseworthy technical characteristics, the extensive research and development; among several other peculiarities employed by Cosentino are the reason why Silestone worktops gather so much respect from the designing community.
Some of these stunning stone surfaces are mentioned below.
Silestone Blanco Zeus Extreme
Blanco Zeus Extreme is most brilliant white quartz stone that comes with a deep clean white background that adds distinctiveness to classic and modern styles.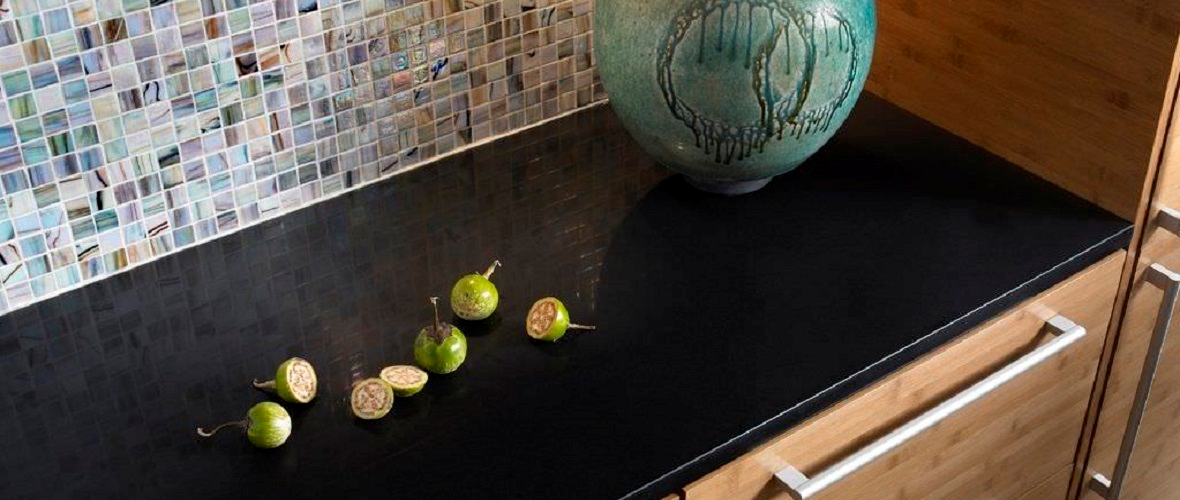 Also, it adds luxury when applied in sensible areas like hospital facilities, bars and restaurants. Integrity Sinks in Silestone Blanco Zeus are available in 37x51x15.5cm size as well as other cut out sizes, which MKW Surfaces assembles at factory point to create a single piece that makes an ideal surface for the busiest kitchens.
Silestone Negro Tebas
Its pitch-black surface reflects light easily with immense purity whether under the natural or artificial light. Negro Tebas is an elegant yet very practical product that requires very little maintenance.
To complement its glamorous look, there are outstanding finishes available such as Polished; to protect the surface and keep its gloss or Suede; to maintain the smoothness.
Silestone Cemento Spa
Cemento Spa is a reinterpretation of nature on a high-standard design with a plain grey background.  It provides the looks of natural cement but improves its characteristics by creating a unique product that is highly resistant to staining, etching and scratching enabling users to have an industrial looking surface which has minimal maintenance requirements.
It represents real advancement in the modern architecture of surfaces for kitchens in both businesses and homes alike. The innate durability and strength makes this stone a reliable investment that is going to last for generations. Cemento Spa Integrity sinks are also available in both Single and double bowl sizes and provide an integral finish when made in this unique material.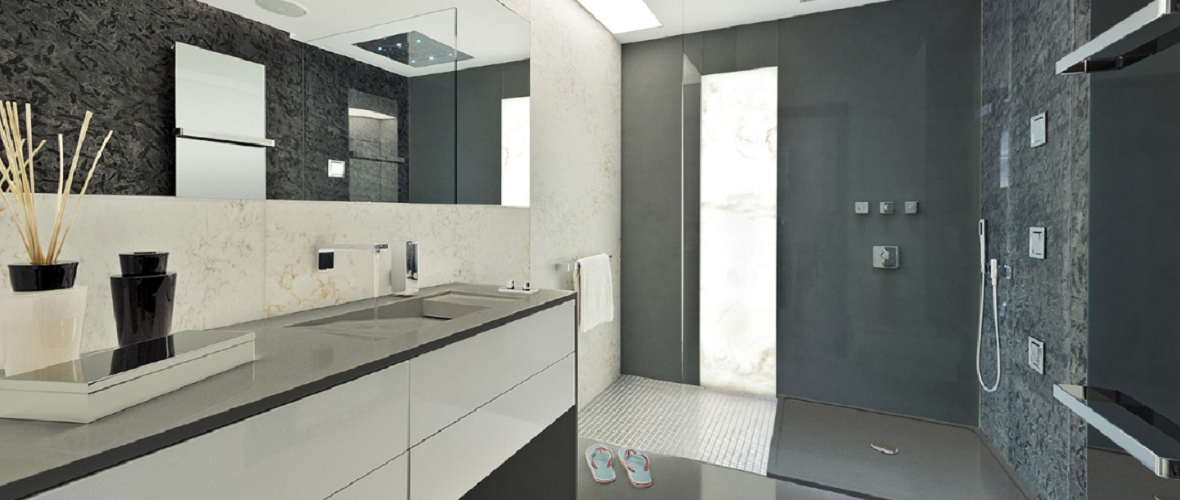 More about Integrity Top matching Sinks
The exclusive dimensions make Silestone adapt easily to traditional or industrial settings and demands. As opposed to natural granite or marble surfaces, Silestone technical quartz does not require a sealing and it is ranked as a superior material to replace conventional stone kitchen worktops.
The manufacturer assures a safe product that abides by all of the international quality standards and offers a 15-year warranty upon product registration with Silestone on their official website.